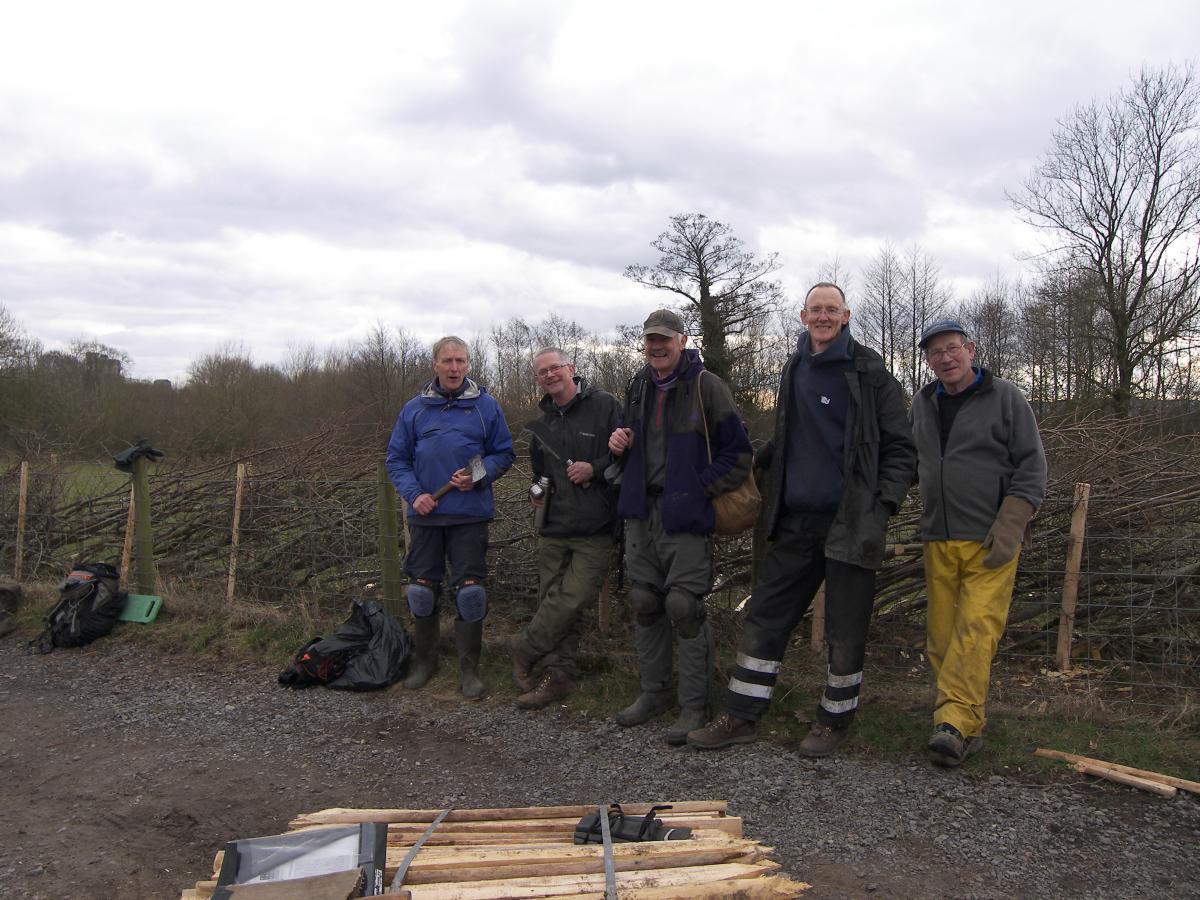 Hedges and dry stone walls are key features in the Forest of Bowland landscape. As well as acting as stock boundaries and providing shelter they also make great habitats for wildlife.  Laying hedges and maintaining walls to keep them stock-proof and in top condition is a real skill so, if you'd like to have a go yourself, don't miss our latest training and volunteering opportunities:
2018-19 Programme
Date                                          Location                        Course
4th & 5th October                     Abbeystead                 Dry stone walling                    
9th & 11th October                   Rimington                   Hedge laying
30th Oct & 1st Nov                  Whitewell                    Hedge laying
8th & 10th November               Scorton                       Hedge laying
19th & 20th December             West Bradford             Hedge laying
17th & 18th January                   Tosside                       Hedge laying
Each day will run from 9.30am until approximately 4pm and all tools and instruction will be provided.  You will need to wear old, warm, outdoor clothes, strong footwear and tough gloves and bring a hot drink and packed lunch.
Places need to be booked in advance by contacting the AONB office on 01200 448000 or by emailing sandra.silk@lancashire.gov.uk. Sandra can also let you have more information about what's involved.
(Keep an eye out for further dates via the Pendle Hill Landscape Partnership project too!)