Sustainable tourism is tourism that takes account of its current and future economic, social and environmental impacts, addressing, and seeking to balance, the needs of visitors, the industry, the environment and host communities. Making tourism more sustainable means taking these needs and impacts more fully into account in the planning, development and operation of tourism. It is a continual process.
Sustainable tourism, is, therefore, about promoting and attracting visitors to an area, and encouraging them to experience and enjoy the place, whilst not spoiling it for other visitors or local people. Sustainable tourism is at an appropriate scale, encouraging quiet enjoyment, and re investing in the economy and communities which support the landscape.
What is happening with sustainable tourism locally?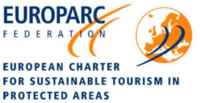 In 2005 the Forest of Bowland AONB became the first protected area in England to be awarded the European Charter for Sustainable Tourism in Protected Areas, and this honour was repeated when the Charter was re-awarded in September 2010. The Charter is awarded to protected areas that are delivering tourism that is both nature and landscape friendly and which contributes to the economic development of the region. The Charter approach ensures that organisations, local people and businesses are working together to protect the area, whilst at the same time increasing opportunities for visitors to discover and enjoy its special qualities.
Since 2005 the Forest of Bowland AONB Unit has developed a programme of activity and works closely with tourism organisations, businesses and communities. Work has included supporting businesses to develop sustainable activities; working with communities to celebrate their special and distinctive qualities; developing new walking, cycling and horse riding opportunities; developing materials to promote local businesses and communities; and training for tourism staff and businesses.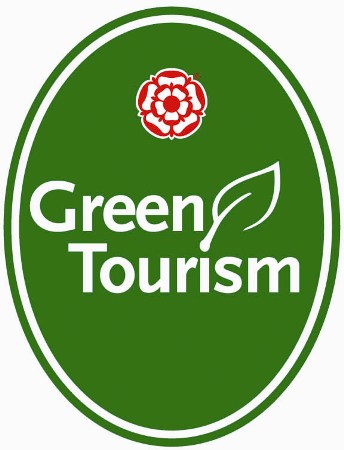 Several of these businesses have made a strong commitment to sustainable tourism which has led to many achieving a Green Tourism Award and recognition in Europe as a Sustainable Tourism Business. Visit the European Charter Businesses section of the website for further details or to view case studies of a number of the Green Tourism Business Scheme winners, visit our Green Tourism page.
In 2010 the Forest of Bowland AONB renewed it's Sustainable Tourism Strategy & Action Plan
For more information about the Charter and sustainable tourism in the Forest of Bowland contact cathy.hopley@lancashire.gov.uk
Bowland Experience
Bowland Experience Ltd (BEx) currently has 110 members, the majority of which already participate in the Forest of Bowland Sustainable Tourism Network BEx provides a long term framework for supporting and promoting tourism businesses of the Forest of Bowland AONB area. 
The company's directors are local tourism operators: Jon Beavan (Dalesbridge Centre), Robert Gardner (Bleasdale Cottages), Barrie Tyrer (B P Tyrer Web Design) and Edwina Miller (Cobble Hey Farm and Gardens).
The company has been formed as a "Company Limited by Guarantee". This means that the members of the company, instead of owning shares, agree to guarantee its debts, limited to £1 per member.  In every other respect it is just like any other limited company and has the same powers, rights and responsibilities. Any profits made by BEx will go to Bowland Tourism Environment Fund to support its charitable purposes.
Visit www.bowlandexperience.com or to become a member please contact hetty.byrne@lancashire.gov.uk